Along the Inca Road
March 19, 2011 Explorama Lodge, Loreto District, Peru
(on the Amazon River)
Today we visited a wildlife rehab island on the southern bank of the Amazon. Our skiff took 30 minutes to reach the site and once there were quickly made friends with many of the residents.
Upon arriving one of my cousins decided he had to tell all that had happened to him. This wholly monkey was very friendly.
He also decided to tell Joan the rest of the story.
The island is one year old and has many animals which have been injured or abused by people in the area. Some of the animals are treated and release back into the jungle (sometimes they decide when they want to go back) and a few remain on the island. We were able to see Coati Mundi and their cubs. The coati is a memeber of the racoon family. A three-toed sloth was also recovering at the center as were several species of monkies.
Unfortunately, as in the African bush, many people still depend on bush meat though many of the animals are often injured by traps and snares which have been place by hunters and sellers trying to cash in on the illegal wildlife trafficing market.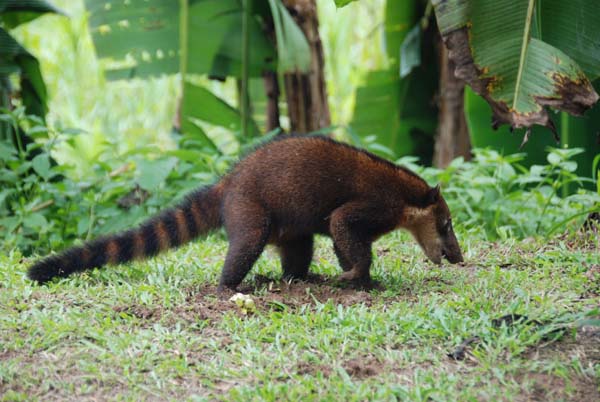 Coati Mundi foraging for food.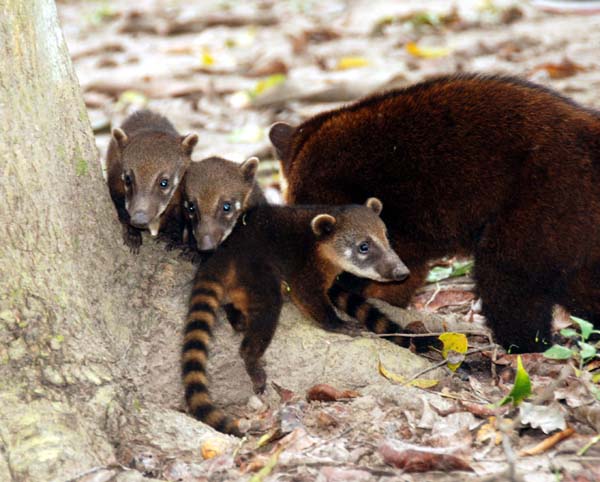 Coati Mundi cubs. These three are a few weeks old.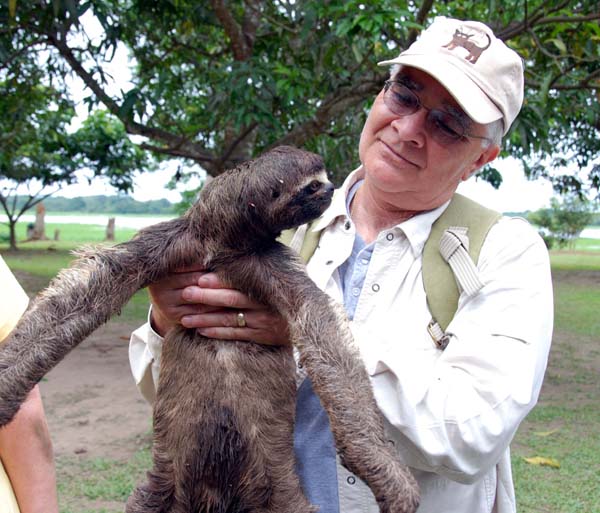 Tony trying to figure out what the three-toed sloth wanted.
Squirrel Monkey who was a bit shy.
In the afternoon we went fishing for piranah. The fish is found throughout the Amazon Basin and is a tough customer to catch as well. We were not able to catch any large ones for dinner because the fry would eat all the bait. Piranah is prepared in the same fashion as pan fish (Crappie and Bluegill). Once fried the bones are crispy and the entire fish is eaten. Piranah is a fish staple for many people living along the rivers in the basin.
The fish we were catching were too small to eat.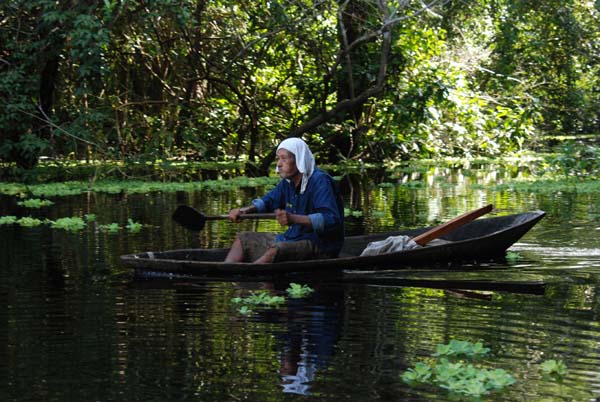 While fishing this man appeared out of the jungle in his small dugout with many fish. He was able to get back into the smaller creeks with his dugout.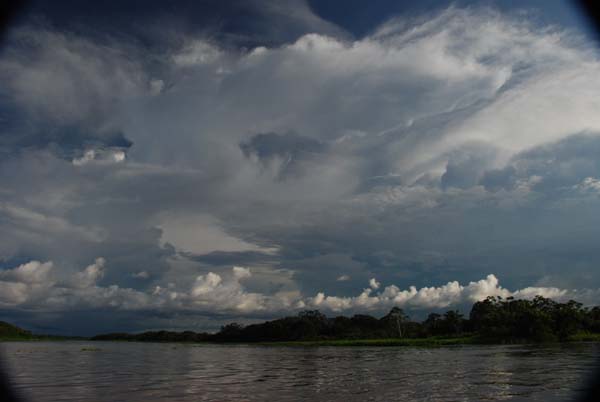 The weather was perfect today. No rain and the temperatures were tolerable, The huge cumulus clouds that bring all the rain into the Amazon Basin are a beautful sight anytime of the day, but especially in the afteroons.
If you're wondering how the bugs are, they are quite well and healthy, thank you very much. Joan has figured out a way to be happy and sting free!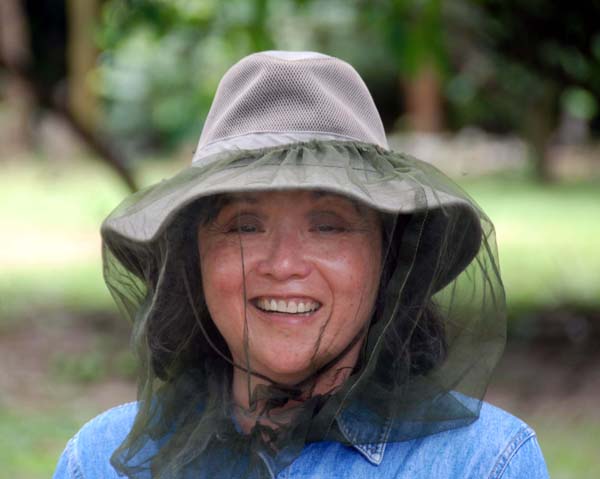 More Galván Trips & Travel Posts
Copyright 2011 Anthony Galván III