Along the Inca Road
April lst - Lima
On April lst we flew back to Lima from Cusco. The weather was perfect for the one hour flight back to the capital of Peru. This time we would get a chance to see the sights we had only seen in the dark the past three times we've driven from the airport to the hotel.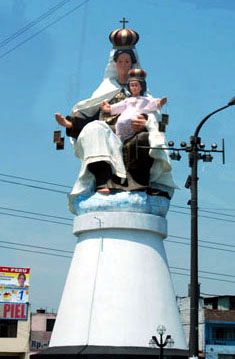 A statue to the virgin of earthquakes and another of Saint Michael, the archangel. These statues are on the main road to the airport.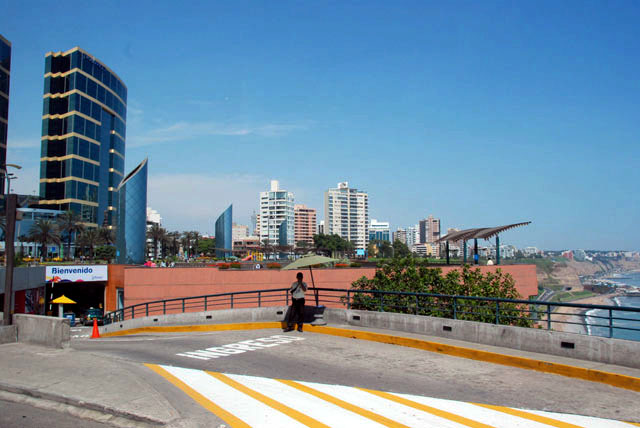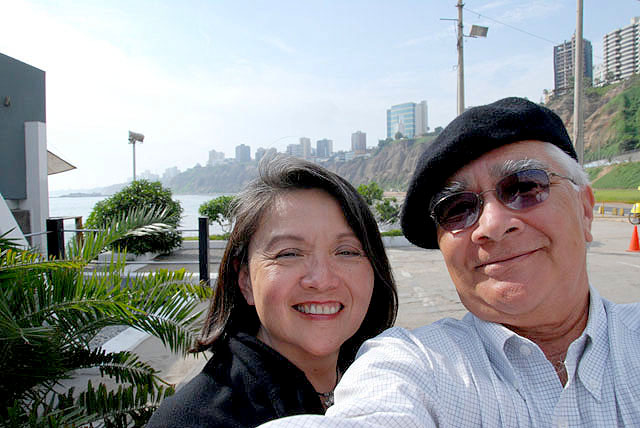 The beach front in the second driest city in the world, Lima, Peru. Our traditional "hold the camera and take a self-portrait" by the beach.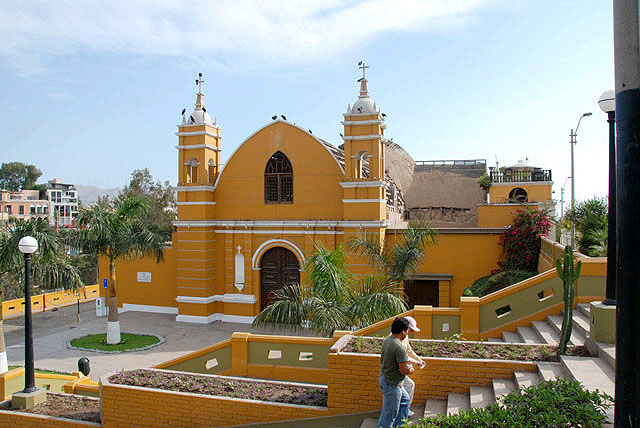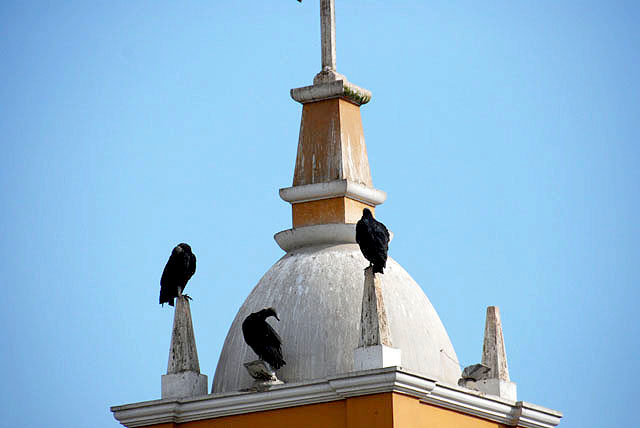 Churches and black vultures on the steeple in the Barranco district of Lima.
Our final drive down Elmer Faucett Avenue to the Lima International Airport. Friday night traffic seems to be the same whether one is in Los Angeles or Lima.
After 16 days of traveling from the Pacific Coast to the rainforests of the Amazon and then up to the Andean highlands we found Peru to be a land of contrasts. The people are kind and hard working and they are proud of their long historu and cultures. Joan was surprised how much she really did like Peru. Will we return? It's quite possible.
More Galván Trips & Travel Posts
Copyright 2011 Anthony Galván III