Lima, Peru
Day 1 - LAX to Lima, Peru.
The Andes in Northern Peru
The flight was 90 minutes late in departure but we made it to Lima one hour behind schedule. Arriving to partly cloudy skys we found ourselves breezing through customs. Getting to the hotel was quick dispite traffic at the 9:00 am hour.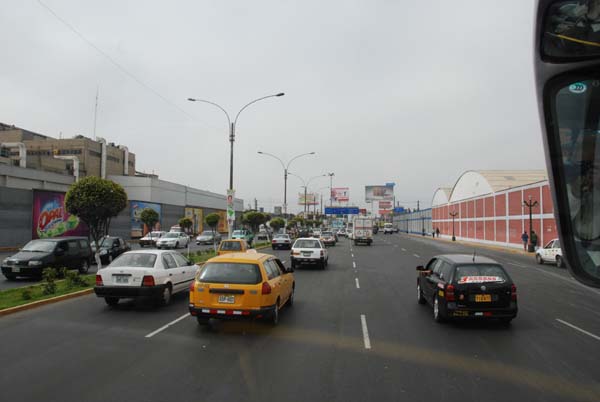 Traffic outside the airport
Our hotel is located in the Miraflores area of Lima, about three blocks from the Pacific Ocean. After checking in we
took a walk to sample cebiche (marinated fish) and shop at the local artesan shops. The parks at night are filled with people
visiting one another or having dinner.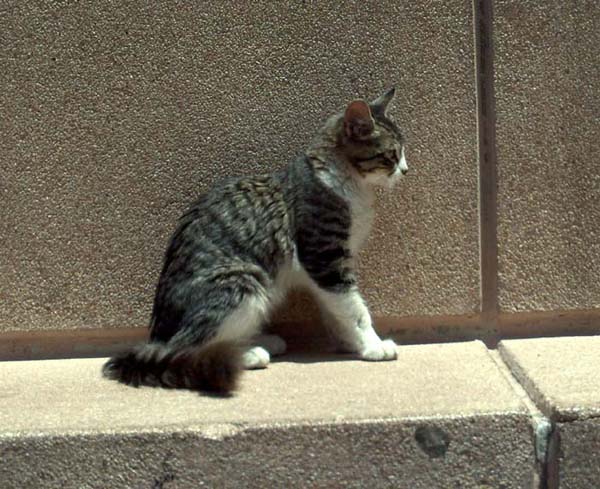 A local cat at the park. They are feral cats but are fed by park goers.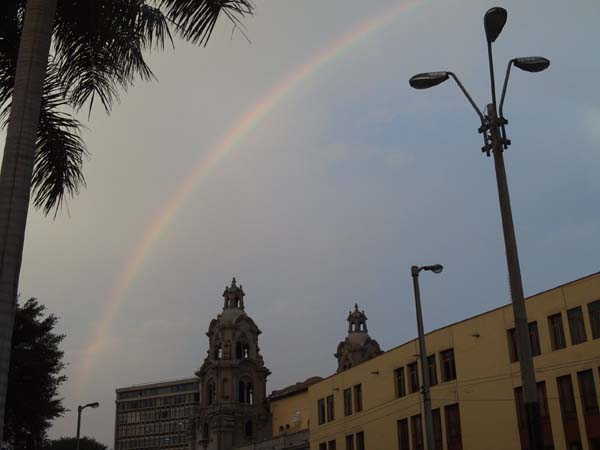 A rainbow appeared late in the afternoon over the Miarflores area.
Park goers enjoying the cool evening in Lima.
Tomorrow we fly to Iquitos to experience the Amazon River Basin.
Despite being on the coast of the Pacific Ocean Lima is the second driest city in the world, Cairo, Egypt is number one. Can you guess why it is one of the driest cities (in terms of rainfall) in the world?
Back to home.
More Galván Trips & Travel Posts
Copyright 2011 Anthony Galván III