Lunar Eclipse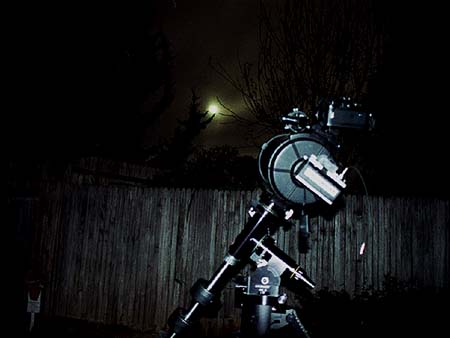 Scope/Lens: Celestron C8 w/ f/6.3 reducer
Film: Fujicolor Superia 400
Exposure: 10 seconds

Location: Goleta, CA (backyard)
Date: January 20, 2000
Time: 20:15 - 22:00 PST
This was an eclipse I had prepared for months ago. I had my gear all set up. I'd plan to video tape as well as photograph. The only problem was a very thick cloud layer which settled on Central and Southern California the morning of the 20th. As you can see the view was not promising. However, as the event unfolded so did the clouds and for a few seconds it cleared enough to get this ten second exposure.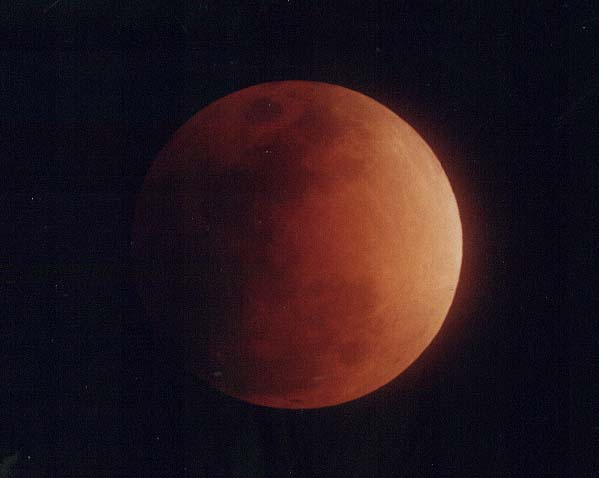 The clouds acted like a neutal density filter by reducing the glare and still allowing sufficient light for the shadowed portions of the moon. You can see Tyco quite well in this long exposure.
© 2000 Anthony Galván III
All rights reserved. Any use without written permission is prohibited.