Scorpius Rising Over The RTMC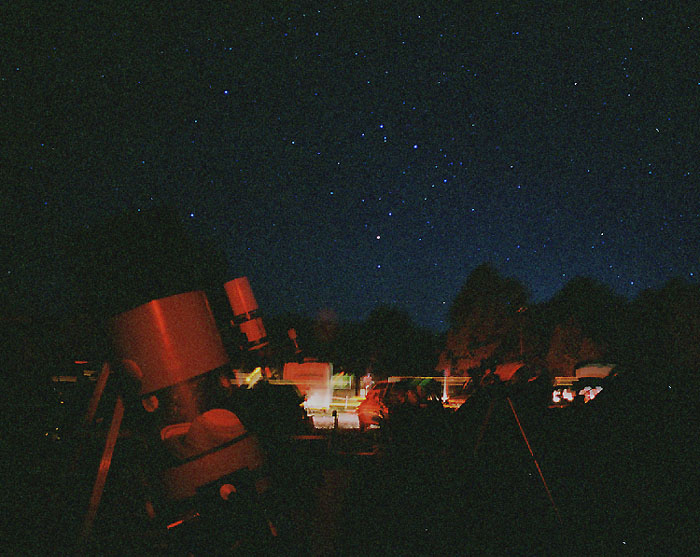 Scorpius rising over Camp Oaks in Big Bear, California. This is the campground/telescope field at the 32nd Riverside Telescope Makers Conference.
Clear skys and warm weather provided decent seeing for all who participated during the Memorial Day weekend.
May 26, 2000
Big Bear, CA
Tamron 28-200mm @ 28mm, f/3.5
K-Mart 400 print film
10 minutes, hand guided with a barndoor mount and selected illumination with a red-celled flashlight.